Chapel Services
Each Wednesday, a chapel service is held for all students at the Birchdale campus. Our pastor or a special guest conducts a service to which parents and friends are always invited to join us. The last week of each month, the students perform an interpretation of the month's theme.

Technology Integration
We integrate technology into our daily curriculum to meet the needs of our students for today and tomorrow. Students conduct on-line research, design creative presentations, write stories and screen plays, and learn keyboarding skills. Since our technology lab and our mobile technology lab are such an integral part of our curriculum, our lab is maintained to contain one computer per student in each grade to allow for maximization of hands-on computer projects. Families are encouraged to create an e-mail account to facilitate parent/teacher communication, school updates, notices and reminders of upcoming events. A bi-weekly e-mail is sent to the parents with events and reminders from the school. Teachers maintain a Blog to help parents keep up to date with all classroom activities and important events.
Our grades 1—8 classrooms have SmartBoard™ technology and Senteo remotes. This technology use is an integral part of their day.
Sports Activities
Beautiful Savior Lutheran School offers an intramural program beginning in Kindergarten, which is run during the lunch hour for all students who wish to participate. Students have a chance to develop their skills through sports such as soccer, floor hockey, flag football, basketball, badminton, and primary physical education games.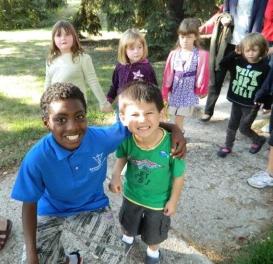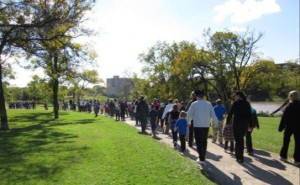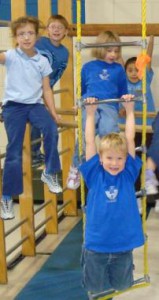 Running club meets after school two days a week, in the spring and fall, and prepares students for recreational and competitive runs. Parents are also invited to join us for a run. Additional activities include the Jump Rope for Heart Club, and Volleyball and Basketball Teams.
Grade 5/6 Camping Trip
This is a trip that is met with great anticipation! The Grade 5/6 class fundraises throughout the year to attend this camp. Students can take part in horseback riding, learn to make bannock, learn orienteering skills, take archery lessons, hike, swim, snowshoe, ice fish and sing around the camp fire. The trip alternates between winter and spring. In 2014, the camping trip will be held in the Spring.
Grade 7/8 Outdoor Adventure
The Grade 7/8 class goes on a 1-3 day outdoor physical education trip. This trip varies from year to year. In 2013, the Grade 7/8 class went to Luther Village for 3 days from June 17-19.
Please note: Parents who are involved in overnight trips as chaperones require an up to date Child Abuse Registry Check as well as a Criminal Record Search Certificate with a Vulnerable Sector Search Clearance. Both of these checks must be current, within the last 3 years, and volunteers will be reimbursed by the school for the cost of these applications.
Reading Buddies Program
Older grade students are paired with a younger grade student to read stories to each other. The children get to know, interact with, and learn from children in other grades.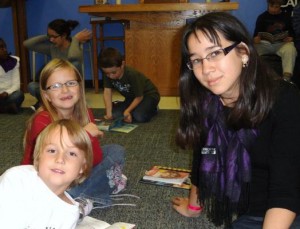 A Passport To… Program
Each year for one entire week the entire student body explores facets of a foreign country. Each class takes on a project focusing on a specific aspect (culture, language, geography, history, food) of our country of study. The children are given a "passport" to travel to each classroom which is stamped at each of their educational stops on the school tour. The 2013-2014 country is to be determined.
Artist in the School Program
Each year, the school applies for the Artist in the Schools Program. The Artist in the Schools Program aims to support arts education in Manitoba schools through one to ten week residencies integrated into the school's instructional schedule.
The program is intended to achieve the following goals:
To provide in-depth arts experiences, engaging students and teachers in the creative process
To expose students and teachers to the work of practicing professional artists
To assist students in developing a critical understanding of the arts
To provide teachers with professional development related to the arts
To encourage artists and teachers to work in partnership to develop a residency project, integrating the arts into a wide variety of curriculum areas
Field Trips
Field trips are an integral experiential springboard and extension portion of a student's education at BSLS. Each class participates in several outings throughout the year to broaden their interest and experience. An Activity fee is collected at the beginning of the year to assist in the continuation of these programs.
The Canteen is open for 10 – 15 minutes at the beginning of the lunch hour. From Monday to Friday, the Canteen offers only meal replacement items and healthy snack choices. Items for sale range between $0.50 – $3.00. Canteen cards can be purchased through the office for $10.00. The parent may place restrictions on the card so that the child can only purchase items on specific days, healthy food, etc. A listing of items for sale is available at the school office, and is posted at the canteen.
The Hot Lunch Program is organized by parent volunteers and the school office, and is usually offered at least once per month. The selections vary each year and may include soup, pizza, chicken fingers, fruit smoothies, wraps, perogies, or other items. Parents will be notified of the hot lunches via order forms sent home with their children. In order to increase convenience, a number of hot lunches forms are sent at one time.
The PIP is composed of all parents and teachers of Beautiful Savior Lutheran School. Its purpose is to enhance the education of the students, and to provide opportunities for parental involvement in the life of the school. The goals of PIP are to promote fellowship, provide education for parents and help in fundraising for the school. All parents are encouraged to attend the meetings throughout the school year held at the school in the chapel area. They are advertised on the PIP board near the entrance and in the weekly updates. If you are interested in belonging on the PIP Executive, new members can be voted in, in September and April.